Truck driving isn't easy and certainly, it's a hazardous job. Driving safely requires enough skill and concentration.
No doubt, the right knowledge about truck driving safety topics will always do the best for you when driving on the road.
Proper using of truck driving safety guidelines can prevent unexpected injuries and severe accidents. Many drivers share one road at the same time. If you follow some of the driving safety tips daily, you can ensure your own security and security of other drivers as well. The following article will explore the importance of safe driving.
Importance of Road Safety – Truck Driving Awareness
Truck driving is an enjoyable job but for various reasons, it can lead your life to death. So, if safe driving is taken seriously, the risk can be reduced significantly.
Driving motor vehicle is not something like to operate a toy car. This is a job where your life and death is seriously involved.
There are a few factors that make you a more professional truck driver. Those factors lead you to be an ideal person to deal with unexpected circumstances while driving. Truck driving safety factors include your responsibility, awareness of surroundings, the strict focus on the road, and seriousness.
Also, many other relevant driving responsibilities lead you to defensive driving at the end. A smart, enthusiast, and responsible person can do anything successfully. Not only in driving, but also in every case to reach the top-notch of success.
Different laws are made by the government to prevent road accident and reduce motor crashes. But it has no meaning if the laws are not followed strictly.
Laws meant to help making a safe road by controlling speed limits and haywire driver. It also ensures rules for drivers and managing the relevant factors.
People Should Know about Truck Driving Safety Topics
You'll find many people, no matter drivers or common people, are not obeying rules. But ultimately, they need to follow rules if they want to be safe.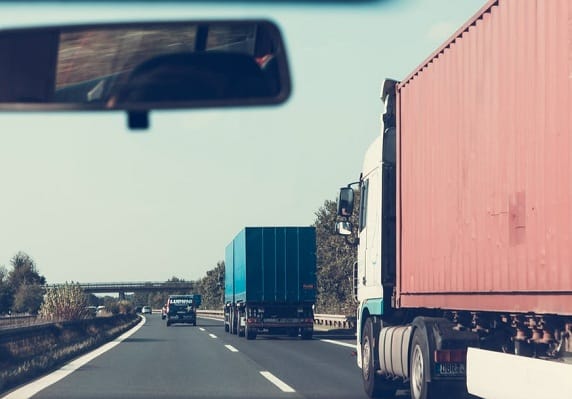 Only by following the rules, many unexpected accidents are avoidable. And driver's awareness of surrounding can lessen thousands of accidents every year.
Many important factors should be included in truck driving safety meeting topics. This is a great way, discussing about inspecting truck, safe speed, proper vehicle maintenance, state rules of driving, etc. to avoid many horrible incidents on the road.
Distracted driving is an important cause of many of the truck accidents. There are lots of drivers who spend a certain amount of time by texting and talking over the phone. Though they know various driving safety messages, it rarely happens that they're obeying them exactly.
A little ring of the mobile phone can grasp all the attention of drivers. They check who is the sender and where the message from. And start chatting for long time instead of going to a safer place to talk to the sender.
It is nice to wait for a place where you can take rest. Moreover, you can complete all the discussion with friends that you need.
Look at the Report and Provide More Importance on Safe Driving
Truck accidents have significantly increased in the last two decades. It has been 20% more than previous.
According to the Federal Motor Carrier Safety Administration, driver errors are the main cause of accidents than other factors. The FMCSA has mentioned some of the other reasons for accidents:
Prescribed drug (26% +/- accidents)
Driving too fast (23% +/- accidents)
Unfamiliar roads (22% +/- accidents)
Over-the-counter drug (18% +/- accidents)
Studies show that the truck drivers who text and drive have 23% more chances to get an accident from those who avoid texting while driving. Checking phone each time can waste your six seconds.
If you drive at 55 miles/ hour, you can cover a length of a football field. No doubt, this is an adequate amount of time to cause a severe accident.
Another study demonstrates that eleven (11) teens lose their lives daily because of texting and driving at the same time.
It is not only for teens, but 49% of people also do text while driving and face accidents. Though 90% of adult drivers mention that they know texting is not right while driving.
Wrap Up
Thoroughly we can summarize the causes of why road safety is important:
Making the road safe for everyone, drivers and common people.
Saving lives which are most important than anything on the earth.
Protecting properties, goods, and expensive vehicles.
Ensuring a world that is safe, peaceful and not dangerous.
The importance of safe driving is immense. Driving safely is a vital task of every driver as driving irresponsibly can throw your life in risk. Not only your life, but many other lives are also involved in a road accident.
A simple step can do more than your expectation to ensure safety. For example, you can invest on best dash cam for truckers. These cameras can keep you away from many disturbing happenings.
However, when you're driving carefully, you're doing the best for yourself as well as others. The good things will not happen by blaming each other.
Keep in mind, the core thing is to be conscious individually about different truck driver safety topics on the road. This will make the road a safe place for everyone.