A dash cam or dash-mounted video camera is a must-have for truck drivers who want to make safety a priority. Driving for long periods can tire you out and make you less alert to potential road dangers. Installing a dash cam on your window or front windscreen can help keep your focus to avoid accidents and serious injury.
Dash cams allow drivers to fully view the road, especially if there are any potential risks for accidents. With a dash cam, you can see other drivers' actions and take defensive measures to avoid possible accidents or injuries. The recordings can also help settle disputes by quickly establishing liability when accidents occur.
We'll explain how using a dash cam can develop safer driving practices, improve your safety record, and reduce accidents. Our article will also explore several ways to improve safety and save on insurance, maintenance, and legal costs.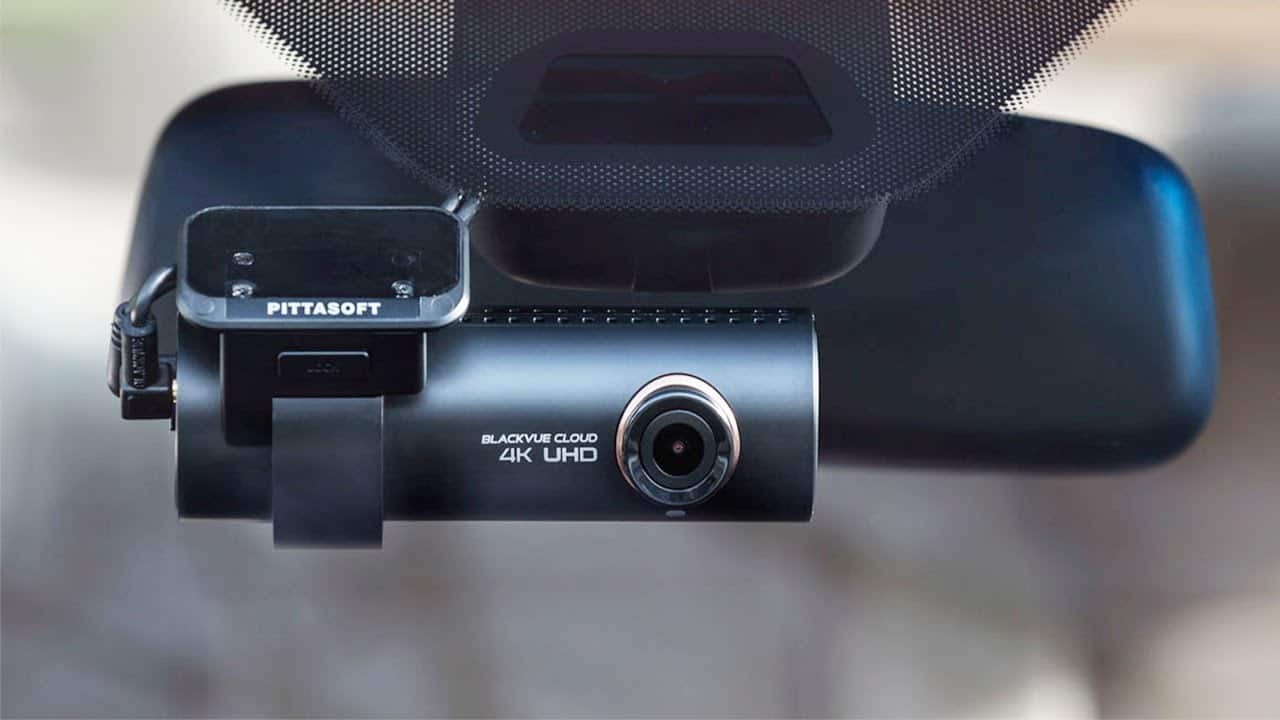 Improve safety
Driving on long-haul routes can affect how quickly you're able to react in road situations. Using a dashcam can provide evidence of areas that can cause distractions or potential risks. Dashcams help improve driver safety by allowing you to have a clear rear and front view when driving.
This way, you can see what other motorists are doing, thereby avoiding possible accidents. With a dashcam, you can see first-hand how other drivers accelerate, handle corners, and apply brakes in situations.
Enhance your driving skills
A dashcam is important to you as a driver by helping you practice safe driving habits. The dash cam also records what's going on behind you and what's coming up ahead of you. You can anticipate a situation and try to avoid it before a severe accident or injury occurs. Dash cams also help improve your driving habits by helping you obey the traffic rules and regulations.
As you see what's going on around you, it helps you adjust your driving early to avoid collisions. Applying useful driving techniques on the road will also improve your safety record; reduce accidents, injury, and repair costs.
Using a dash cam can also assist you in reviewing your habits and behaviors on the road. By assessing the record after a trip, you can spot potential areas to improve your driving habits and reactions to situations.
Reduce insurance costs
As a truck driver, you know how expensive it is to operate a truck each year. High insurance premiums, fuel, maintenance, accident, and injury claims, can add up and eat away at your profits.
Safety is also another area of concern when on the road, especially for long haul routes. By reducing road accidents, you can lower your yearly insurance claims and save huge benefits. Many companies offer no-claim bonuses for drivers who maintain a clean record.
More importantly, several insurance companies also offer companies and drivers incentives for installing dash cams in their trucks. Besides, saving on insurance premiums is a definite boost to encourage safer driving practices.
Provide compelling evidence
Choosing the best dash cam can also improve the way some insurance companies process your claims. Dash cam recordings can also provide timely feedback when making insurance and injury claims. They record the time and date of incidents and show how accidents occur.
With the data, it is less time consuming when disputes arise. When you provide dashcam evidence of how an accident occurred, there's a higher chance of obtaining prompt settlement.
Protect your integrity
We know how disputes between drivers can cause delays in settling claims promptly. Fraud claims also amount to enormous payouts for insurance companies annually. Dash cam footage can significantly reduce false claims and costs that are associated with injury benefits.
Dash cams are essential for truck drivers by protecting them from unfair claims by other parties involved in an accident dispute. The record will show the practices of other drivers who may want to shift blame to you.
Also, they help preserve your integrity by reducing the incidence of deliberate damage. Some studies show delinquent drivers can cause as much as 90% of claims for accidents through careless driving practices.
Take responsibility
As a driver, using a dashcam can let you review your driving habits and practices when accidents occur. The information will be useful in preventing or reducing the practice from occurring in the future.
With the use of a dashcam, you can protect yourself from unfair claims by other parties in accident disputes. And it also helps to improve the overall efficiency and save on truck maintenance costs.
Establish innocence or guilt
Using a dash cam also helps prove your driver's innocence or guilt or the other parties when accidents occur. Many situations occur when driving a truck, especially on long haul routes where you can get tired or easily distracted. By using your dashcam, the record will show everything that happens.
A form of security
Having a dash cam is also a useful security feature. The camera can monitor what's happening if you are away from your truck. With a dashcam attached, you can capture any incidence of vandalism, theft, or other damage.
Using a dashcam also discourages hit and runs, collisions, attempted theft, break-ins, or malicious damage to your vehicle. 
Improve fleet management
If you manage a fleet of drivers, using dashcams can help monitor your fleet to save company expenses. Dash cams are important for truck drivers in improving overall safety. Your fleet's safe driving habits will reap additional profits by reducing costs associated with legal, maintenance, and insurance claims.
With the dashcam evidence, you can review the day's activities or weeks' or months' activities. Reviewing problem areas and encouraging drivers to improve their weak points enhances their safety and protects your fleet from legal claims.
Reduce operating expenses
You can encourage safer driving habits among drivers by offering rewards for safe driving practices. Encouraging defensive behavior and maintaining accident-free records are motivators that can help drivers improve overall safety and reduce operating costs.
Establish accountability
With a dash cam, you also ensure that you can hold your drivers accountable for their behavior and role in road accidents. When using a dash cam, companies can effectively weed out bad drivers who continue to practice unsafe driving habits. It's an effective way to manage your fleet by ensuring you have the best drivers who regard safety as a priority. 
Institute effective monitoring
Supervising a fleet of drivers can be time-consuming. Dash cams also help you gather essential data to manage every aspect of driver safety, training, incentives, and operating costs. The footage from dashcams help settle claims promptly, offer incentives for acceptable driving practices, and provide training material for drivers.
Gather training material
You can also use the footage as training material to improve driver's safety and overall driving practices and habits. With a dashcam on each truck, you can see how your drivers operate daily. The reviews will show how they perform in varying road situations and how well they maneuver to avoid accidents.
Using the dash cam also provides real evidence on how drivers adhere to the traffic rules and regulations. It also shows drivers' alertness, any frequent distractions, or careless driving practices.
Improve fleet driving records
In team meetings, you can review the tapes and get feedback to improve the overall driving quality. Seeing how they use the roads can also enhance drivers' reactions to road situations. The data can offer incentives in areas like defensive techniques, attitude, and safety practices. 
Summary
Dash cams are important for truck drivers because they help enhance their overall driving record. Dash cams let you track what's happening behind you and ahead of you and how other motorists are using the road.
It means you're always alert to anticipate and avoid situations that can cause delays or accidents. When you use a dash cam on your truck, you protect your integrity as a driver by reducing false claims that may arise.
A dash cam also offers security with evidence of any theft or malicious damage if you are away from your truck. With fewer accidents or injuries on the road, you can reduce your insurance and legal costs and enhance overall safety.